Support the Change: Start Using High Security Registration Plates Today
November 21, 2015

80% Number Plate Machine Buyers Confused By It
December 16, 2015
Fuwong License Plate Newsletter of 9th Dec. 2015:
Hi nice ones,
In past 2 weeks, 'For license plate painting, Roller coating machine & Hot stamping machine, which shall I choose' is frequently asked by many customers.
Our support team write this article is aimed at clearing out top3 common questions.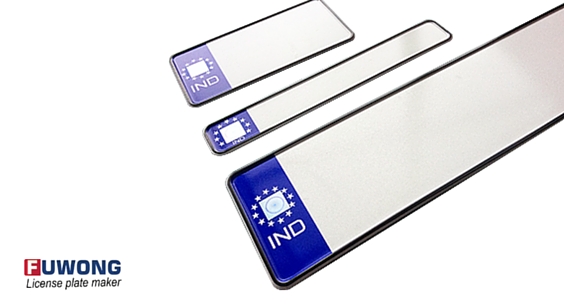 Q1: What is roller coating & hot stamping?
A: Roller coating and hot stamping are 2 painting processing methods for vehicle license plate. Both of them are commonly adopted in most license plate painting manufacturing all around the world.
And the 2 processing ways require different machines. For roller coating, you need roller coating machine (also known as roller coater); for hot stamping, you can use hot stamping machine (also known as heat transfer machine)
Q2: What's difference between them?
A: The main difference of the 2 processing methods:
For roller coating machine, INK specific for reflective license plate is an necessary component.
For hot stamping machine, HOT STAMPING FOIL (also known as heat transfer foil) is needed.
Roller coating doesn't need heating rising system, can work in normal temperature.
Hot stamping machine need wait machine rise up to suitable high temperature and heat transfer hot stamping foil to embossed license plate fonts. Too low or too high of machine temperature or work environment will greatly influence the hot stamping foil performance on reflective film.
Rubber roller cleaning maintenance.
After one-day work, roller coating machine need rubber roller being completely cleaned EVERY time;
Hot stamping machine can keep good condition without foils stick to the rubber.
Other comparison points, please refer to our painting machine comparison sheet, you can Download Here.
Q3: Can I have multiple colors?
A: For roller coating, you can consult your local ink shop and buy different ink colors for your custom painting needs.
For hot stamping, Fuwong has Black foils, which is the common font color for most vehicle plates. And for other custom foil colors, will need certain MOQ.