Lenius2 – License Plate Roller Coating Machine
by Zeerma
IN STOCK 
Inquiry it now.
Ships from and sold by Zeerma.com. Custom design orders are available.
Our newest solution for license plate painting, compacter and almost 1/2 cbm of old versions.

Beautiful spray painting appearance with 2 main classic colors: red and black.

Easy and fast solution on registration plate roller coating  with standard ink for license plate.

All-new high performance rubber for high quality ink coating on reflectively smoothly and fluently. 

Enjoy more than avg 2000pcs-4000pcs plates painting per day.
We want you to know…
Learn more about License Plate Types
Compact body. Big function.
Fast and smoothly
The fast rubber roller processor consists of speed control button for quick machine rotation speed change and adjust to best status.
Continuous processing capability
Lenius2 features continuous painting capability for license plate mass production and massive painting works. It is able to supply multiple license plate processing jobs like embossed license plate fonts, number plate frame, house plate etc.
No more worrying about machine installment
Keep machine working instantly after they arrive your company as our engineers will adjust the machine based on your required license plate size and type before packing and delivery. Plus enjoy free unlimited machine question consulting times for all your machine product life cycle with your Zeerma machines.
Compare Painting machines
 Product names

Function

Painting: hot stamping
Painting: roller coating
Accessories:
Specific hot stamping foil for license plate
Specific ink for license plate

Color

Red
Red

G.W.

approx 150kgs
approx 45kgs

CBM

0.15
0.1

Power

220V, single phase / 1 phase
220V, single phase / 1 phase

Proessing range




(plate width)

0-250mm
0-250mm

Processing type

1-layer (learn what is 1-layer?)
1-layer(learn what is 1-layer?)
How Lenius Roller Coating Machine Works
Frequently Bought Together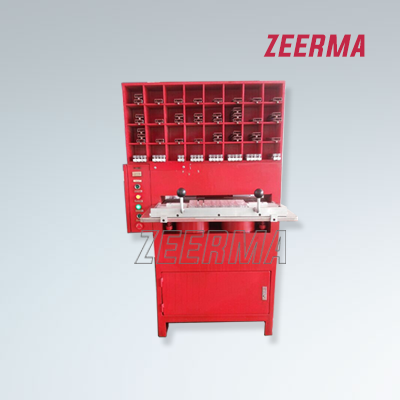 1
Embossing press Victio 5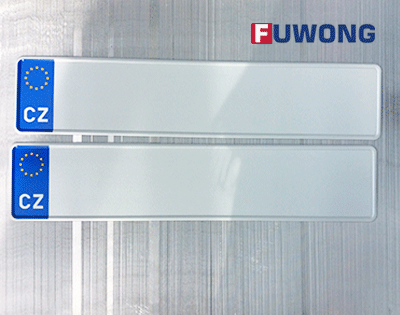 3
Blank license plates
Blank registration aluminum plates