Number Plate Press – Best Press Machines You Can Buy
October 25, 2015
Embossed Number Plate Machine – 6 Factors to Consider Before Choosing One
November 2, 2015
Car No. Plate Manufacturer For Machine In China
One of the best strategies that Zeerma offers to their customers is to offer the most comprehensive solutions for number plate's production. That is why, learning from our own knowledge, experience and expertise, we come up to an idea of designing and manufacturing our own machine that is necessary for personalizing and producing different types of number plates. Zeerma is primarily one of the largest suppliers of different machines that could uphold easy and convenient number plate production.
For the production of number plates, we offer our own machine lines. Their benefits highlights high efficiency and even modular construction that allows for better number plate results.  We are not only producing machines but we are also makes and supply machine tools and accessories.  This is the reason why we are highly renowned all over the world due to the high quality, updated and innovative machine we used to offer to our clients.
To give you an idea on some of the machines we are offering, here are the lists of some of our featured machine at Zeerma and these are as follows:
Hydraulic Press Machine
Our hydraulic press machine is an essential type of equipment that makes use of hydraulic pressure in compressing processes.  The range of press that our machine can perform ranges from small hand jacks towards large machines that can be used for your number plates. The main principle of our machine is also related to the principle of Pascal wherein the applied force, resultant force and area of the object that needs to be compressed are always given emphasis. View More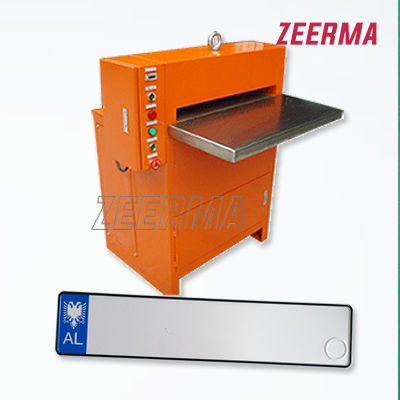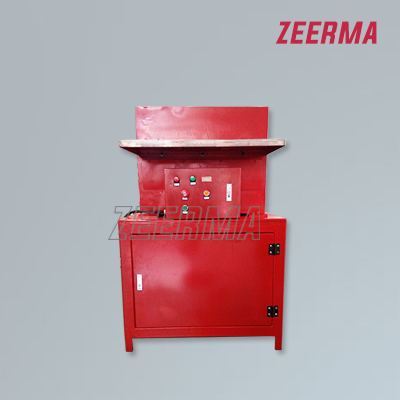 2. Hot Stamping Machine
Looking for accurate, fast and uniform coating for your embossed number plate? Well, worry no more as our hot stamping machine at Zeerma can be an ideal solution to what you are in need of. Our hot stamping machine is primarily designed for precise, quick and well uniformed coating of number plates by means of thermal transfer method. View More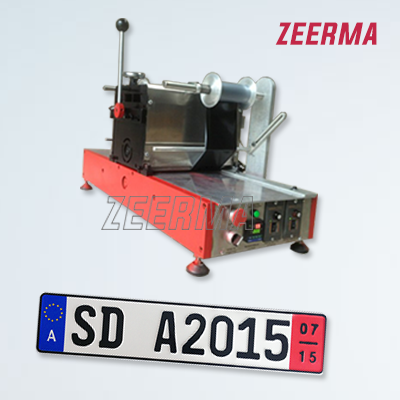 3. Roller Coating Machine
Roller coating machine is an automatic machine that coats one or even both side of a flat substrate either wood, glass, metal, foam, fiberboard, or even plastic. This upholds accurately controlled thickness of a coating material while the sheets are conveyed down a product line. Our roller coating machine at Zeerma is a state of the art machine that are reliable and durable. This machine offers system matched production of number plates with easy and simple maintenance processes. Uniform coverage of such kind of machine means optimum quality, minimal scrap and higher productivity of number plates. View More
4. Manual Press Machine
Our manual press machine at Zeerma is simple to set and easy to operate kind of machine that upholds excellent number plate results. It offers spectacular advantages in terms of safety, control, reliability and even at low maintenance.
Frequently Bought Together
5. Accessories – Blank license plate
For most domestic license plate manufacturers, blank license plate with reflective film laminated to aluminum is necessary to make embossed vehicle plate products. Browse all plates
6. Accessories – Hot stamping foils and reflective sheeting
Hot stamping foils are necessary parts to use hot stamping machine (view product details). And reflective films are also available in Fuwong for license plate manufacturer start-ups at a wholesales price.