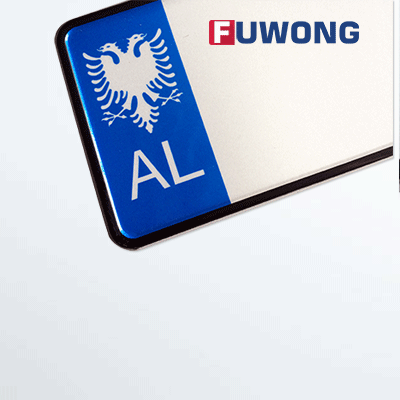 How to Get Mystery Machine License Plate?
October 6, 2015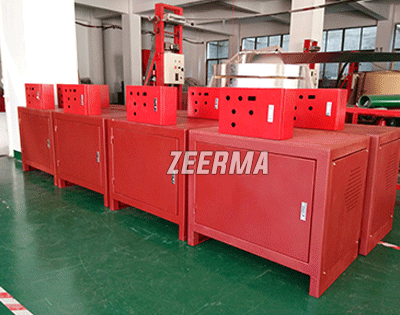 Number Plate Making Machine for Sale – 6 Best License Plate Maker Devices
October 20, 2015
If you have set up shop as a registered license plate manufacturer, it is probably time to get a license plate stamping machine for your company / garage. This type of machine works by hot stamping license number along with images or texts of choice from customers into number plates manufactured for them. A special type of computer scheduling software digitally delivers the license number to the stamping system, and the system stamps the numerals onto the foil of license plates. The following are some of the license plate stamping devices that you can choose from for your garage.
Small Pneumatic 600W License Plate Stamping Device
This is a semi-automatic stamping device that has an area of 200 X 300 mm. It is superior in quality and makes use of the pneumatic automation process for stamping license plates with numbers. It is a high precision device that uses high pressure and a greater degree of automation. It is perfect for indentation and hot stamping. It is perfect for hot stamping surfaces such as paper, wood, rubber, plastic and leather.
Pneumatic car license plate hot stamping machine
It is fully automatic in operations and has a high speed of 30 mm per second. It uses professional software for the purpose of editing intricate design. It can be used for color stamping, silver stamping and gold stamping in only a few minutes. You can use the machine for stamping on various types of print media, such as riband, fabric, vinyl, leather, PVC card and paper. It makes use of software such as Artcut, Office and Coreldraw. It can easily print on flat as well as coated, smooth and semi-smooth surfaces.
Flatbed automatic license plate stamping device
This is another automatic stamping device which can be used to print on varied surfaces, such as ribbon, fabric, plastic, sticker, binding paper, coated paper and leather. The sheets are fed in an automatic manner into the system, which means that there is no need to feed them manually, thus saving your time and energy.
Pneumatic Embossing Stamping Machines TC-200 hot stamping foil license plate
It is pneumatic in operations and boasts of powerful stamping pressure. It consumes small amount of air pressure and its time, temperature and standing pressure can easily be adjusted. The foil feeding as well as rolling is automatic in nature and the function is adjustable in nature. The stamping head height can also be adjusted quite easily. The worktable of the machine can be adjusted conveniently in left-right and front-back directions. This ensures that the operation is fast and safe. Whether you are working in the U.K or in Saudi Arabia, you can operate it easily as it is extremely user-friendly.
TJ-368 Manual Foil Hot Stamping Machine
This is a manual stamping machine, and can be used for hot stamping on various types of surfaces such as PVC soft rubber, hard rubber, woodenware, leather, paper, cement, artwork, cloth, bamboo and more. It can be operated manually and is safe to use. Its pressure and hot stamping delay time can easily be adjusted to obtain printing of best quality.