Number Plate Maker Machine – How to Get a Cheap One?
August 25, 2015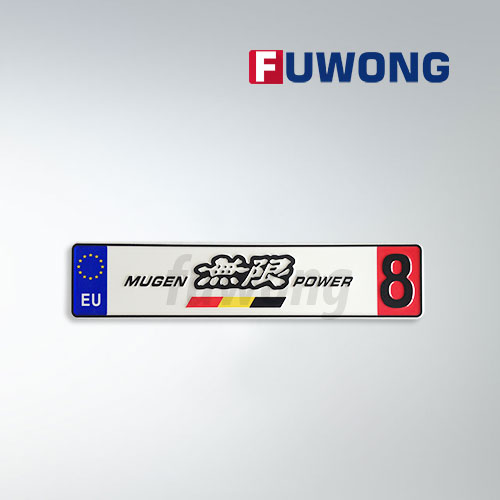 Get Your State Replica License Plate
August 29, 2015
Whether you have a car garage, car repair factory or workshop, you need superior number plate making machine in order to easily create number plates for the automobiles of your customers. These days, you can find lots of superior plate manufacturing equipments in the market and even over online stores. Many of these use hot stamping or flat bed printing technology while some also use various other techniques for the manufacturing process. If you intend to create high quality number plates for cars, you can use the following tips to choose the best one for your requirements.
Check the product description
Whether you are buying from an online or an offline store, you need to check the description of the plate maker in a proper manner. Go through the product details and find out about the technology that it uses; the speed of operation, the construction and more. These things will be greatly useful in finding out whether or not it will be fit for your manufacturing purposes. This is especially important if you need a device that has to work fast and produces plates quickly in bulk.
Check the construction for defects
If you are buying from an offline or land-based store, it is also important that you check the construction of the plate maker. If you need a portable maker, find out whether it is made of lightweight materials such as aluminum. Also check whether the item is completely free of defects. Before purchase, it is essential to make sure that there are no defects in the plate maker equipment. There might be problems in getting the store take the device back if you report of problems some days after purchase.
Consider the cost
Whether you are purchasing in a store in Kansas or Kenya, you need to consider the cost of the plate making device. The price tags of these types of equipments tend to vary across stores, and you can find the same item at a higher cost. However, you can also find stores that sell these devices at lower prices. With some amount of price comparison, you can find plate makers at lower costs. As a buyer, you should always try to look for equipments that offer the best functionality and at the lowest prices.
Check feedbacks for the equipment
It is also a good idea to check the kind of feedbacks that the equipment has received from customers. This can be done by checking pages on web stores dedicated to the sales of the plate makers that you intend to purchase. With feedbacks from real customers, you can be more or less sure of the quality and functionality of the product that you buy.
Check the ease of operations
Finally, if it is possible, you should try to use the device of your choice before purchase. It will be great to see it in operational mode and find out whether or not you can maneuver it easily. With an easy-to-use plate maker, you can easily create car number plates easily and quickly.