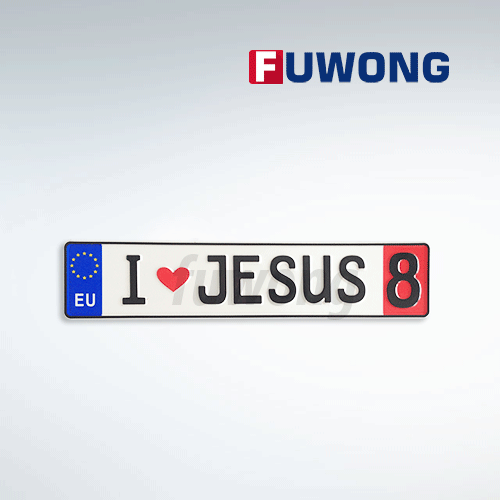 Custom License Plate Maker – How can you customize Your Plate?
August 24, 2015
Number Plate Maker Machine – How to Get a Cheap One?
August 25, 2015
If you are in the business of making number plates for vehicles, you need a high quality printer that can help you make plates easily and at high speeds. You require a number plate printer that can assist you in printing numerals, fonts, logos, phone numbers, business name and more into the plates that you create. These days, you can find a wide variety of printer devices in the market. Many of these can also be found on online stores, where they are cheaper to buy. Following are some of the printing machines that you can avail in order to create superior number plates for vehicles.
Aluminum / Stainless Steel Printers
These are made of either aluminum or stainless steel, so that they are portable and can be easily taken along. This type of industrial marking machine helps create logo, serial numbers, letters, graphics, VIN code, characters and more on non-metal as well as metal surfaces. The printing is perfectly done and is permanent in nature. These are ideal for rotary marking as well as marking flat surfaces. These equipments are able to support various kinds of fonts, such as SHX font and MG font.
Hot Stamping Printing Machine
This type of equipment uses hot-stamping technology in order to create number plates. Printing is done at high stamping temperature. With highly professional technology, printing is carried out at affordable prices. This is semi-automatic in design and you can easily operate it in your own workshop or factory. In Jordan, car number plates can easily be printed with numbers, texts, logos and more within the shortest possible time frame with this device.
Flatbed Car Number Plate Printer
This kind of Flatbed printer is multi-functional and can mark at a speed of 1 – 180 chars per minute. These printers have an engraving speed of 5 – 100 chars per minute and can mark steel plates. It makes use of the graphics editor print functionality, and users can easily print letters, numbers, figures and characters on plates. If you are trying to make engravings quickly, this type of device can be ideal for your purpose.
Aluminum Number Plate Embossing / Printing Device
It is made of aluminum and this type of device generally comes with an engraving speed of 2 – 5 chars each second. Whether you would like to make a single plate or wish to produce them in large numbers, you can do so easily with this kind of equipment. It is ideal for all types of materials, such as plastic and even steel. It can mark easily and at high speeds, in a precise manner. Best of all, the printing is really easy on the pockets. The use of pneumatic dot peen and electromagnetic marking pin stylus systems ensure precise marking and no requirement of air supply.
Automatic Car Plate Numbering Machine
This is a digital printing device, which prints fast and the printed objects also dry out very quickly. Once printing is over, no extra actions are required by the image. These devices make use of Environmental UV Ink for printing purposes.