How Do You Get HSRP and How Long Will the Process Take?
November 21, 2015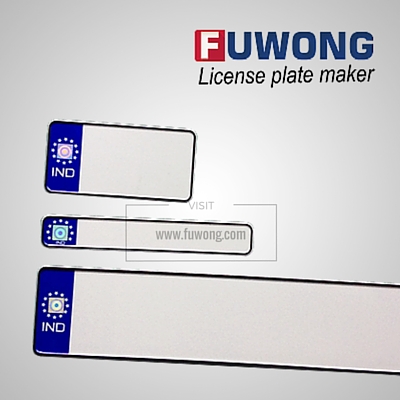 History of Number Plates in India
November 21, 2015
What's the Purpose of the Snap Lock?
The snap lock feature is the one that holds the number plate in its place on the car. If someone tries to replace or remove the snap lock is going to cause to lock to break that can make it hard to install another number plate to the vehicle. In the event that the bumper or the HSRP itself has been damaged during an accident, the RTO is the one that will provide the necessary replacement.
What is the Main Function of the Laser Code? Is a Device Used for Checking It?
Out of all the features of the HSRP, it is the unique 7-digit laser code that serves to be the biggest and the most essential safety feature. This is meant to be scanned by the laser detector cameras for identifying if the details in the number plate really match the laser code and this can also help in determining if the registration plate really belongs to that particular vehicle. But, in order for this to really work, the laser detector cameras need to be installed on the important intersections and roads to capture the footage of the stolen vehicles. So far, the cameras are not yet available in India and these still need to be imported. So far, until these laser detector cameras have been installed for or have been made available in the country, one important safety factor of the newest HSRP is going to remain defunct. These cameras can be installed on specific fixed positions or these can also be used as hand-held devices. The cameras can help a lot in recording the details of the speeding vehicles.