Fuwong Industry and You
Not only are they giving you lasting memories, but a product that will be guaranteed to last a life-time as well.
As a child I'm sure you can remember going on long drives, family vacations, or even spending a great bit of time in the car with your family. You watch the passing trees, the houses with their lawns neatly trimmed, and all the faces that pass you in traffic. As most of these cars passed you, you found yourself looking at them; I mean really looking at them for the first time.
As you take in the make, model, color and perhaps overall complete condition of the vehicle your eyes wonder to one particular thing—the license plate. You find yourself searching for the state in which this particular car came from, maybe even try to figure out based on a small square with a number, what county it came from too. These are the memories we hold and cherish as adults from our childhood. It was from these simple observations, that a game was created.
A game that helped children pass the time with their siblings or sometimes their parents on long road trips in which there wasn't much else to do. Fuwong is a leading industry that specializes in the creation of license plates and other parts. Founded in 2006, Fuwong set out to create parts that were durable, and meant to last. Those very same parts are known for going in the vehicles that we drive.
So just like that license plate game you played as a child, Fuwong wants to help families create lasting memories inside the vehicles that they are responsible for. With their products used world-wide, Fuwong is capable of meeting various needs with their automated assembly lines. Not only are they giving you lasting memories, but a product that will be guaranteed to last a life-time as well.
Fuwong has been known to sell products across the United States and has even placed in the Top five companies for their quality product. At Fuwong, they care about you; they care about that first long car ride, that first family vacation and everything that made it special while you were in that vehicle that they helped create. For every memory that is created and a story shared, Fuwong was there every step of the way sharing your memories, those long car ride games, laughter and smiles.
Fuwong was there sharing in the good times that can only be made with genuine happiness, excitement and innocence. From those family outings, to graduation and your wedding day, Fuwong is there because they care. Their goal is to not just provide you with a quality service and a special memory, but a guarantee that you are getting what you paid for, a service that is worthy to stand up to their name and a guarantee that you won't find a better out-standing, strong, and lasting product just like the company. Fuwong looks out for those who become a part of the family and buy their products.
… just like that license plate game you played as a child, Fuwong wants to help families create lasting memories inside the vehicles that they are responsible for …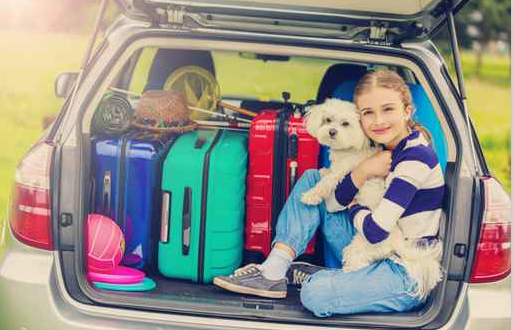 … From those family outings, to graduation and your wedding day, Fuwong is there because they care…